What is Cashing Out?
Is your cash out offer fair?
How to approach cashing out.
When it comes to having a bet, we often focus on what it will return if it wins. The consequence of a bet used to be simply win or lose. Cash out betting changes that dynamic. We are now faced with a new decision, to cash out or let it run. If you cash out and the bet goes on to win, have you missed out on more money? With the flip side of winning money when the bet then loses. With so many questions, let's break the process down and identify what's in it for you.
Cash Out
Some bookmakers will offer the opportunity for you to take a guaranteed sum of money to terminate your bet before the event has ended. This facility is not available with all companies and will only apply to certain markets.
If you decide to cash out a bet, your account will be credited with the figure displayed and the bet is terminated. If the bet goes on to win you do not receive any additional winnings and equally if the bet loses you do not have to give any money back. The amount being offered will change depending on time remaining and current outcome.
If you bet on Chelsea to win and they are 1-0 at half time, the offer you receive to cash out will change as the second half is nearing a conclusion.
If your bet is losing you may be able to cash out less than your stake, more on that later.
Is Your Cash Out Offer Fair
The price to pay when cashing out is usually accepting less money than the bet would return if it went on to win. In return however, we get an instant pay out of winnings for something that hasn't yet won. This doesn't mean you should just accept whatever they offer, be sure to check out the true value of your bet.
You can do this by simply dividing the potential winnings by the current odds.
If you placed £10 on Chelsea to win the Champions League at odds of 9.0, your potential return is £90 Chelsea have reached the Semi-finals and are now 2.0 to go on and lift the trophy. 2.0, £90/2.0 = a true value of £45.
The cash out offer you receive from a bookmaker will likely be less than the true value. They are offering a cash-out which gives you winnings immediately and removes the risk of your bet losing, that comes at a price. The offer could be £35, now you have a decision to make.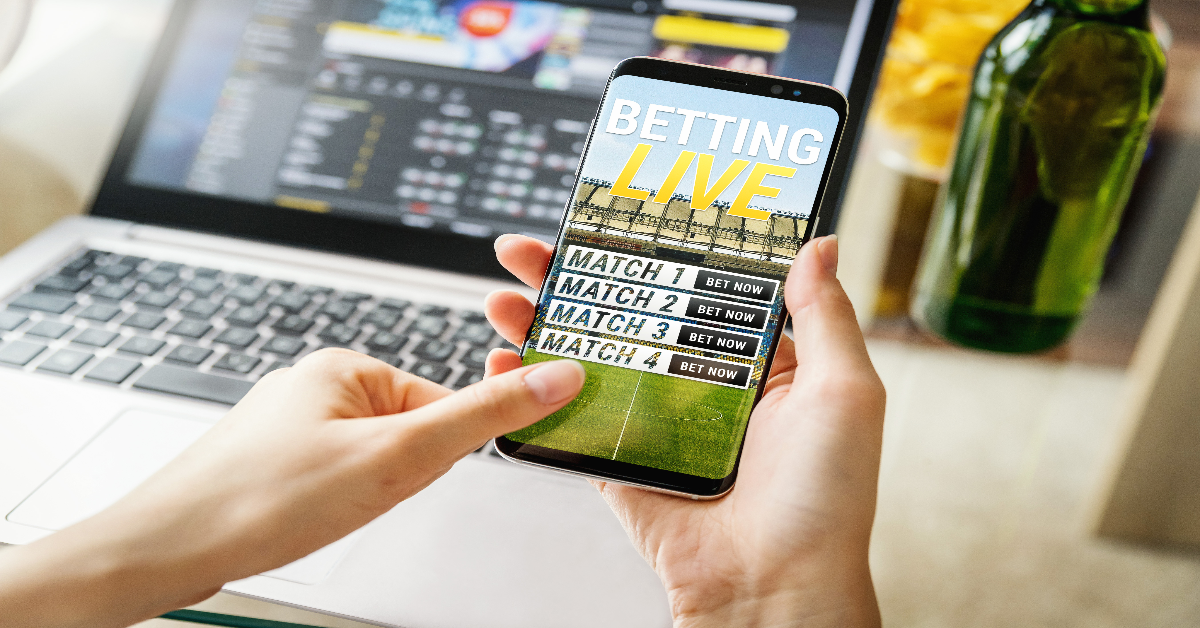 How to Approach Cashing Out
We know we are likely to be offered less money for a cash out than we would if the bet run its course and won. We must consider if the amount being offered too good to gamble.
If you had a £10 bet at 100.00 where you would be set to win £1000 if your bet won, could you turn down the offer of £400 during the event? A good way of phrasing this to yourself is, would I bet £400 on this outcome now, to win a further £600? You should look at the cash out offer as your money, with one click of the button that money will be in your account so treat it that way. Put the cash out offer in perspective to other financial elements of your life. A cash out of £400 may be 3 or 4 times the amount you have allocated for betting, that is a big sum.
Different occasions will lead you to make different decisions, just because you cashed out a bet yesterday doesn't mean you have to cash out every bet. Getting a balance of when to and when not to is important. One thing to consider is the time left on the bet.
One punter famously cashed out a £5 bet on Leicester to win the Premier League at odds of 5000/1 for £0.53 after they lost their first two games, we all know how that ended.
At the 2015 Cheltenham Festival, many punters had backed Willie Mullins and Ruby Walsh for a four timer. With the first three horses winning comfortably, just one hurdle stood between punters and a famous win when Annie Power hit the deck jumping the last. It was estimated that fall saved the bookies somewhere in the region of £80m – £100m and I am sure a few punters left wishing they had taken what would have been a fairly decent cash out offer with one horse to go. Hindsight is a wonderful thing.
Keep track of the bets you cash out and what the result would have been if you had let it run. It will allow you to learn from scenarios and you will be able to make more informed decisions next time you are faced with a cash out.
Whilst cashing out always adds money to your account balance, it can limit the potential of your winnings. If you cashed out every bet which went on to win there is certainly some cash left out there. Getting the balance right of when to and when not to cash out will take time. Cashing out asks questions of us as punters and sadly there is not right or wrong answer, you will get it right sometimes and that's great to get paid for a losing bet. The flipside is the punter in Leicester right now who is probably still kicking themselves having missed out on a 5000/1 winner. We would love to hear your best and worst cash out stories and what things you consider before making that decision.